New, LEFTY Fender American Professional II Stratocaster Mystic Surf Green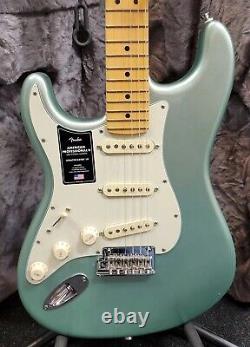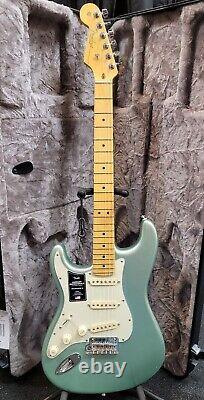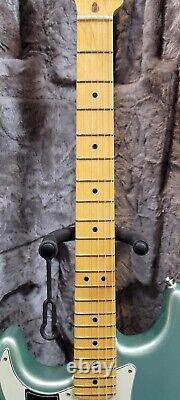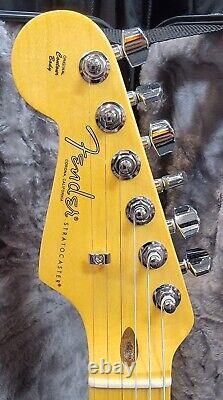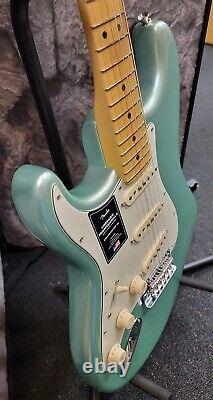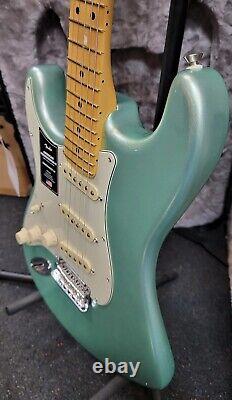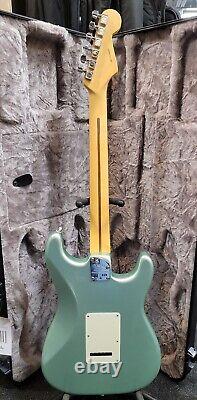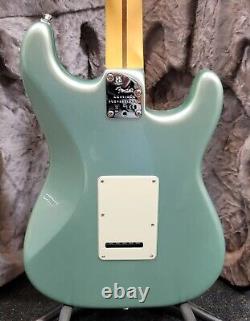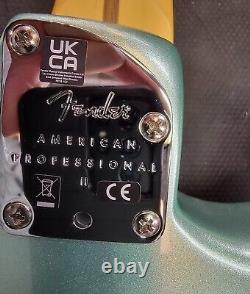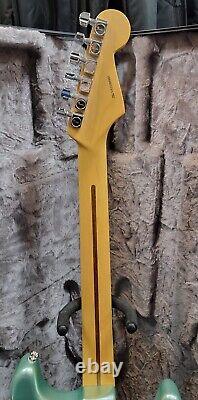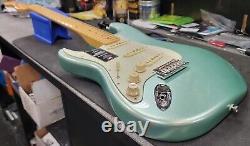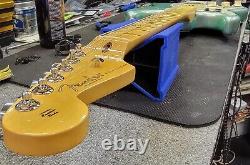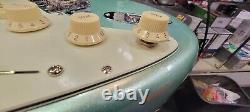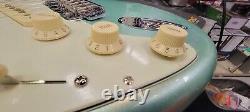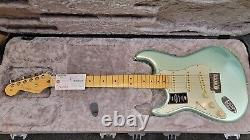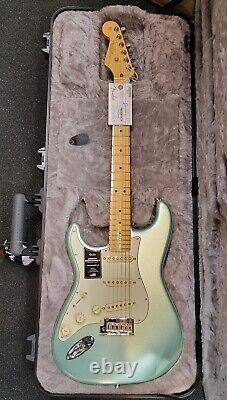 We finally have a beautiful Stratocaster available for you! This gorgeous Mystic Surf Green Strat just came in and we thought they built it backwards!
Low and behold, it's a Lefty! This color combination with the mystic surf green and maple neck is one of Fender's best in my opinion! As always, our Fender Certified tech has gone through it to make sure it's up to Fender specs.
Comes with the case and case candy. The American Professional II Stratocaster® Left-Hand draws from more than sixty years of innovation, inspiration and evolution to meet the demands of today's working player. Our popular Deep "C" neck now sports smooth rolled fingerboard edges, a "Super-Natural" satin finish and a newly sculpted neck heel for a supremely comfortable feel and easy access to the upper register.
New V-Mod II Stratocaster single-coil pickups are more articulate than ever while retaining bell-like chime and warmth. An upgraded 2-point tremolo with a cold-rolled steel block increases sustain, clarity and high-end sparkle. The American Pro II Stratocaster Left-Hand delivers instant familiarity and sonic versatility you'll feel and hear right away, with broad ranging improvements that add up to nothing less than a new standard for professional instruments.