New Fender Custom Shop Limited-edition'67 Stratocaster Heavy Relic Aged Olympic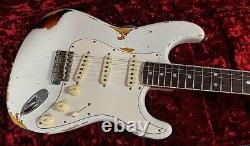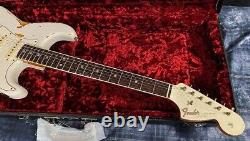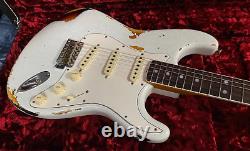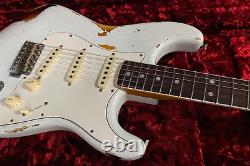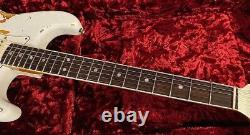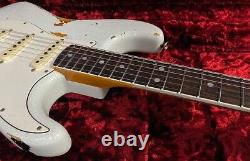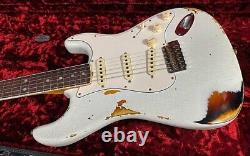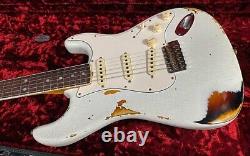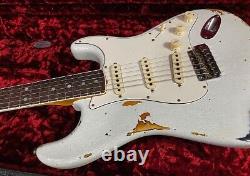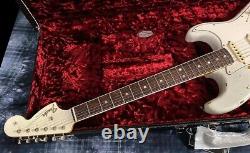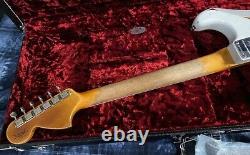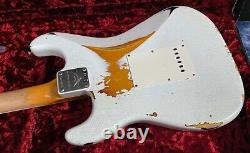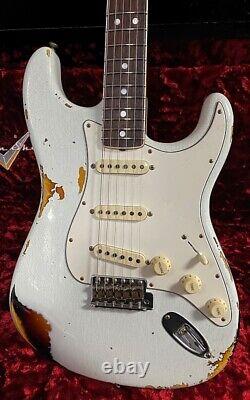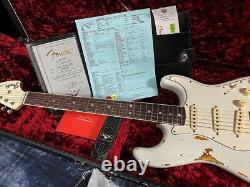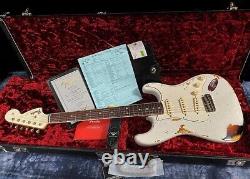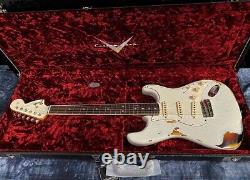 2022 Fender 1967 Heavy Relic Custom Shop Stratocaster - Olympic White Over Aged 3-Tone Sunburst Finish - Rosewood Fretboard - Weighs in at 7.9 lbs - Matching Peg Head - Bound Fretboard - It doesn't get ANY cooler. #031601 We will match or beat ANY and ALL prices out there, if you see a better price from an authorized Fender dealer, let us know! Hand-Wound Texas SpecialT Single-Coil Strat®. Hand-Wound Fat'50s RWRP Single-Coil Strat®.
Aged Olympic White over 3-Color Sunburst. Custom Shop Vintage Synchronized Tremolo. Vintage Modified #2 Wiring with Tone-Saver Bleed. Included Accessories: Deluxe Hardshell Case; Strap; Certificate of Authenticity.