New Fender 1962 Stratocaster Custom Shop Relic Aged Graffiti Yellow 7.8lbs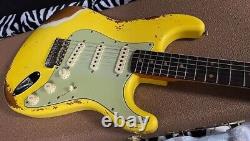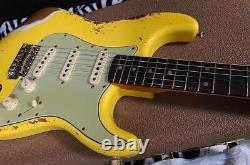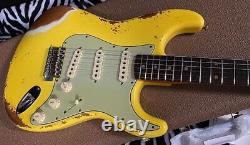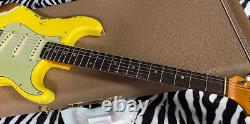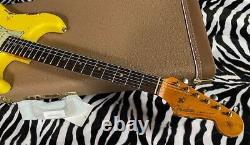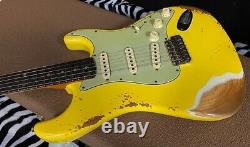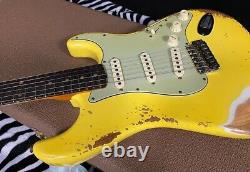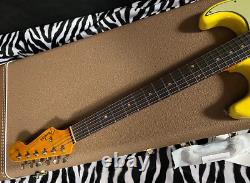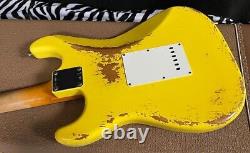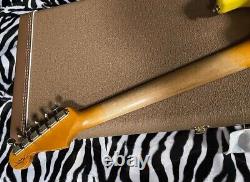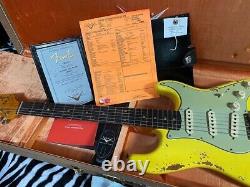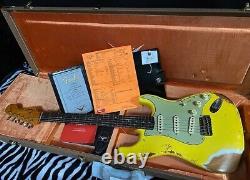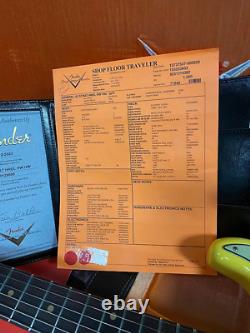 2023 Fender Custom Shop 62 Heavy Relic Stratocaster - Aged Graffiti Yellow Finish - Handwound Pick-Ups RARE! Weighs in at 7lbs 8oz We will match or beat ANY and ALL prices out there, if you see a better price from an authorized Fender dealer, let us know!
More about the 1962 Fender Custom Shop Stratocaster Heavy Relic... We just ordered quite a few Fender Custom Shop Heavy Relic Stratocasters and Telecasters in cool and unusual finishes.
Please check our other auctions and also our reverb. Com account for the others. These guitars are some of the best we have seen out of the custom shop. The look and feel vintage and the quality is as good as any guitar being made today.
Here are the specs on this one.. Custom Shop Brown Tolex Early 60's Style Case. Mid 60's Style Oval "C" Neck. 60's Custom Shop Hand Wound Pick-Ups.