Fender Wrangler Denim Stratocaster/Telecaster Case Indigo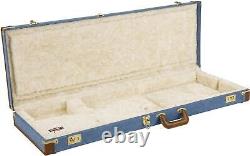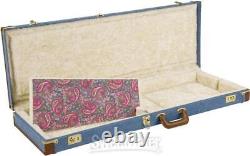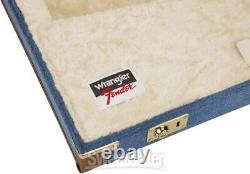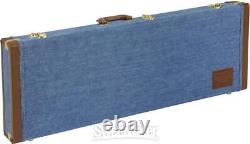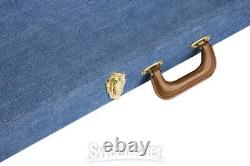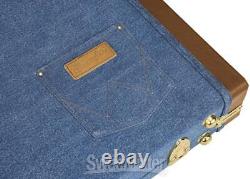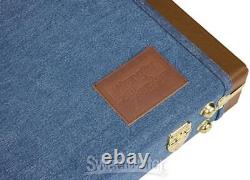 Stow Your Axe in Wrangler Style. Sweetwater is an Authorized Fender Dealer. Fender Wrangler Denim Stratocaster/Telecaster Case - Indigo. Hardshell Case with Acrylic Plush Interior and Wrangler Denim Construction for Stratocaster or Telecaster Electric Guitars - Indigo. It's not just the denim that makes the Fender x Wrangler series so desirable - both companies' dedication to heritage and personal independence has also left a mark among guitarists at Sweetwater. With the Wrangler Denim Case, Strat and Tele players can safely store their axe in style. The case features an acrylic plush inner lining and a convenient storage compartment, providing plenty of space for your gear and ensuring it remains intact as you travel. Speaking of which, the case's included carrying handle and locking latch ensure that your guitar is fit for the road - and safe from nosy hands. Best of all, it's designed to fit most right and left-handed Telecaster and Stratocaster models, enabling any guitarist to take advantage of its top-shelf security and sharp denim appearance. Fender Wrangler Denim Stratocaster/Telecaster Case Features. 3-ply hardshell wrapped wood case. Steel core carry handle with vinyl wrap makes transport a breeze. Build-in accessory storage compartment provides room for picks, capos, and more.
Single locking latch and key set keep your axe secure. For use with Stratocaster and Telecaster electric guitars - fits most left-handed models. Crafted with authentic Wrangler denim. Unique case is destined to be a collector's item. More than 30 years in business.
Free tech support from audio experts.